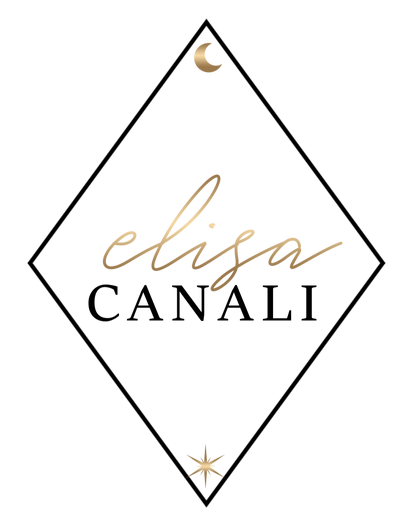 Rise by Design
The Academy
The last round of The Academy is open for enrollment!!
Are you ready to rise by your Human Design?
It is time to get in alignment with your human design and gene keys, and create prosperity from the inside out.

Learning about your Human Design is important, however, EMBODYING and INTEGRATION fully into your daily life is where the difference is truly made for you!

This does not work if you do not integrate, learn to respect, love and embody your own design, your needs and how this is important for your entire life, especially your business!
---
"The Academy is a place that I can learn about feminine energy, how I show up in the world, and how to manifest my desires.

I love the group coaching calls. I can ask questions and also I benefit from others feedback and questions for Elisa. I love the sisterhood. I find Elisa's coaching transformational with the nuggets she shares in the group space that gives me instant shifts in energy and the best part is having access to Elisa when I have questions!

Since joining, I'm learning to respond to life and the universe when making personal and business decisions. I'm paying attention to my emotional authority. I'm accepting and embracing my shadows."
Deborah Prophet - Author/Speaker
"Elisa is a perfect mixture of the energetic/spiritual with the practical business strategies. She is THE expert in integrating your human design and gene keys with your business to create success with ease.

Since joining The Academy I'm learning to embody my human design and gene keys more. I am also learning how to interact with my masculine & feminine energies, I am less stressed and more comfortable in my skin. I'm doing less with more result!

I love the group calls because of the interaction and insight from the other brilliant women in the program, getting insight from Elisa and other members of the group is the best part of being a member!"
Tasha Christy - Thought Leader Mentor & Embodiment Coach
---
Meet Elisa
Elisa Canali, is a Spiritual Success Coach, Energetic Biz Strategist and Human Design Expert.

She helps female entrepreneurs uncover their unique energy blueprint and unique genius through human design and align their business strategies so that they can increase their impact, magnetize more prosperity and make quantum leaps with ease and grace.

She is on a mission to bring the message of Human Design and GeneKeys into the online business world and to make it as simple as possible for people to apply in their life and business and live an abundant life.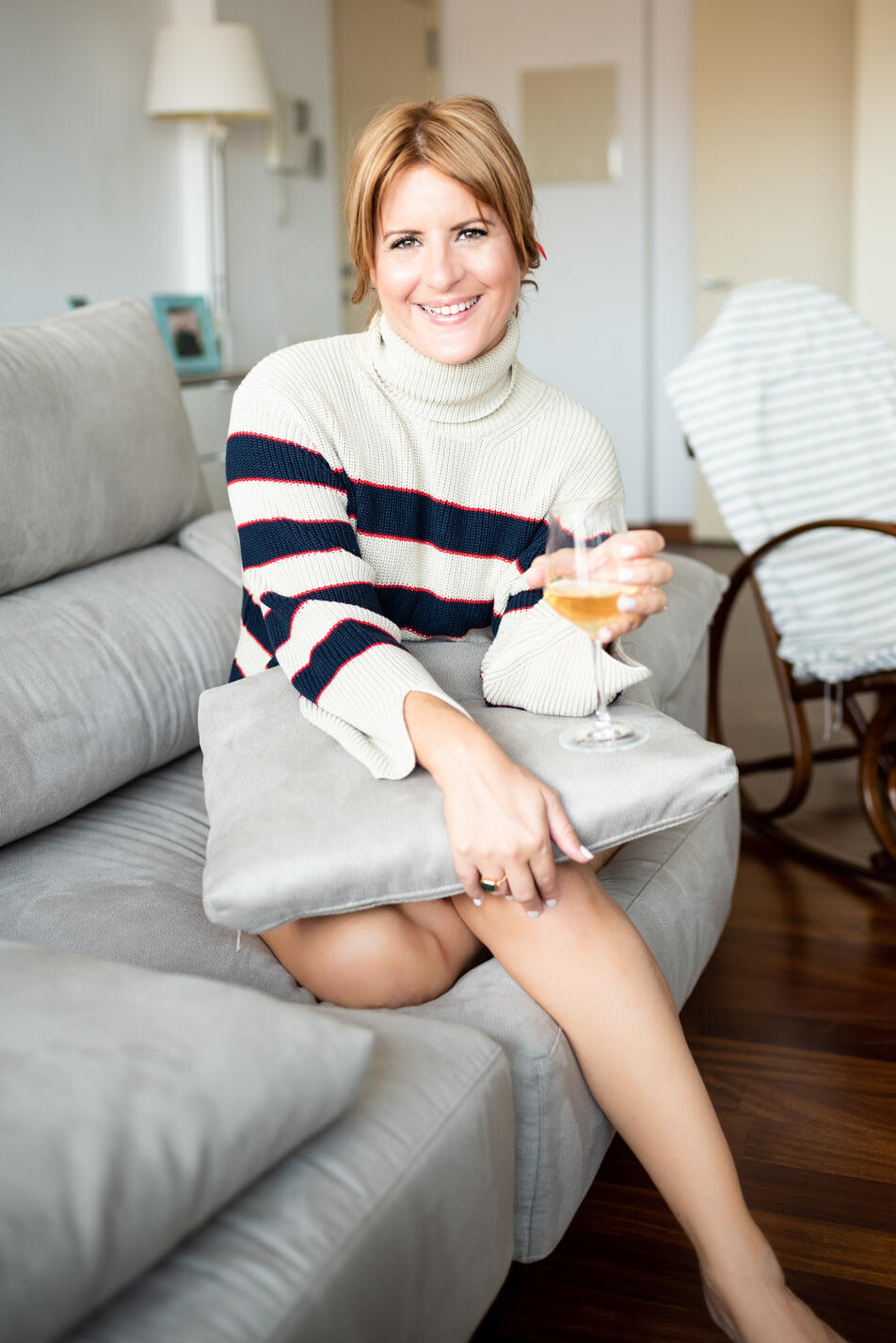 ---
"The Academy so far has taught me how to read the chart better and embody it in my life and business.

I love the coaching and energy calls we have within The Academy, they have been very helpful and I just love Elisa. Her coaching is intuitive, she listens deeply, through the lens of Human Design, I love everything about it. "
Ly Aunapu - Transformation Coach, founder of Zensual Woman
---
What will you receive within the Academy?
A Facebook community with the other types who understand you!!
Non energy types:
Projectors

Reflectors

Manifestors
Energy types:
Generators

Manifesting Generators
It's important first of all, for me to tell you that you will have access to a private Facebook group with other types that work similarly to you, there is a REAL SISTERHOOD within each group
and we would love to have you apart of it to!

You will be welcomed into a community that truly connects.

You will be able to support, learn from and be supported by the other members,
these groups are a very special place to be!
Group Coaching calls every month
1 x Coaching call
1 x Energy call

If you've been part of one of my group coaching calls, you know, they are powerful! Each month I will host a private group video call, including hot seat coaching, covering business/marketing/branding and one energy work/healing/lifestyle support!
1 Masterclass a month
Aside from the personalised coaching, you'll also receive at least one masterclass training a month from special guest, curated speakers who will support you by different means through your development and business growth.
A retreat, for sisterhood and quantum leaping.
Not only are you getting coached every month, you are also getting a free space in the Academy retreat in Spring of 2020 ** more details soon! This will be a beautiful 3 days of integration, sisterhood and connection to come together and raise our vibration.
11 month program
Your membership payment gives you 11 months of membership to The Academy and everything it includes, that means group coaching, all group content, lessons and calls. PLUS access to all previous content ($1000 value!!), exclusive trainings and PDF resources.
Q&A
Every week you will have the opportunity to post your questions and receive my bi-weekly personalised video response!
Group messenger
A Facebook messenger group chat with ALL the other members for sisterhood, support and connecting with all making this journey todether.
Wait there's still more...
Group call every 3 months
Every 3 months I will host a full group coaching call to bring all members and types together, this is so beneficial to be able to connect with and understand the others types and how they can work alongside yours. Who to pick to be your business support, how to understand your partner, your children...
Membership portal*
You will have access to all call replays, Q&A's, extra trainings, masterclasses and additional resources within an exclusive portal space.

*Additionally, you can purchase access to a portal containing ALL of the above for EVERY type so you can learn you business partners, family and friends! This is at a one time additional fee on top of your membership.
---
Testimonials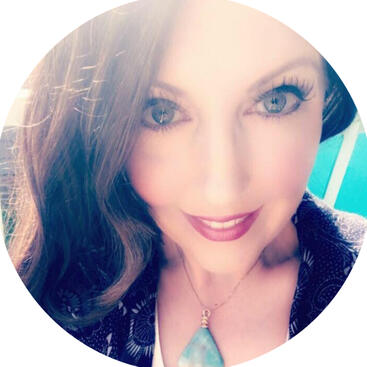 "Where do I even begin with Elisa, any of her offerings, and the Academy? The Academy was my Human Design beginning - my first HD course or investment. I KNEW I had to be part of it, and felt such a strong call to learn more from Elisa around HD, genekeys, and feminine energy. I'm so glad that I said yes to Myself and to the experience!


It has been transformative, and honestly I felt like the investment was worth itself in one of our monthly energy calls. Not only has the Academy helped me fully embody my design as a projector, being in the Academy and around all of the other women help keep me fully in alignment when I go out (and we all do, because humanness!)


Not only have I learned so much about myself as a Projector, but now being combines with other non-energy types, I am learning more about them, also. It's such a beautiful community, and the investment is truly priceless on many levels.


I love that when I miss a call (like yesterday!) that the replay is available quickly, and Elisa is always answering questions for us in the group, so that we can rise through our design as a true experiment.


The community is amazing, and I have learned so much over this year, that I am now incorporating human design into my own practice as a psychotherapist and life coach! I'm also now part of #teamelisa and doing basic chart readings! I would never have been able to do so without


Saying yes to myself and the investment, following my strategy and authority (which you will learn all about!) being active in the community while still honoring my design at the times my body says to.
And fully embodying the work Elisa is teaching, as well as looking at all the ways I am open to de-conditioning in my life between the calls.


Say yes! (Use your authority, of course!) and know that this is truly a sisterhood of women that are here together to help you up-level your life, live a life of success and joy, and rise through your design. Thank you so much, Elisa!"
Heather O'Quinn Regan - Life Coach & Psychotherapist
---
"Since becoming a member of The Academy I am more than ever aligned with myself. I embraced my rebellious side again, also in my business. And I sold out my group program all in flow and in response as a Generator.

My favourite part about The Academy is that I am not alone in my journey, we do it together!

I love the calls. Elisa is always on spot and on fire. Full of Human Design, GeneKeys and intuitive wisdom. It's every time an energy boost. I find the wisdom of the GeneKeys the most transformational and that Elisa ALWAYS tunes in, for the highest good of all!

I highly recommend Elisa's coaching. If you feel a YES, don't doubt that YES with your head. Go for it."
Sjoukje de Haas - Spiritual Succes Coach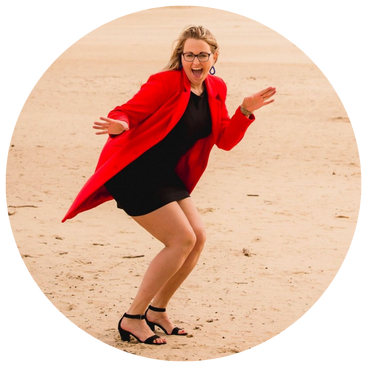 ---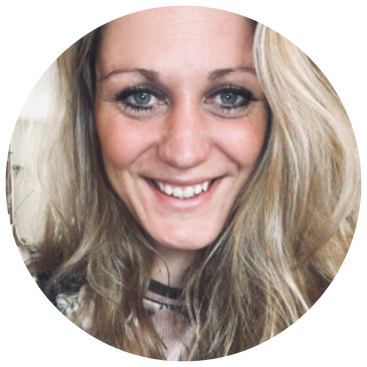 "I have noticed so many changes since I became a member of The Academy! - In my personal life I'm super conscious on accepting and adapting to my design...In business life... everything shifted. From a fully booked calendar with offline face to face meetings I shifted my whole business to mostly online.

I love the energy and connection between all women. The Group Coaching is also super efficient. Great opportunity to bring in "problems" or subjects to talk about!

Elisa is direct, tells you how it is and even go and push beyond your limits. It can be a trigger and a good one!! She will get you out of your comfort zone... And that will give you real growth!"
Nina Zwagerman Soulpreneur - Wellness Advocate dōTERRA
Your Investment

$5000
*3 payment plans available click below
Your investment for membership to The Academy is currently $5000 !!

That includes both monthly group coaching sessions, monthly masterclasses, private group space, Q&A's and a group call for ALL types every 3 months!

When you pay in full or the $2500 deposit option you will receive a free FULL chart reading VALUED AT $888.

You are also getting a free spot to our high vibration, in-person retreat, happening in spring of 2020 in SPAIN, with your amenities included. VALUED at $2,000
"Since I chose to be a member of the Academy, I live my life and create my business fully from the space of my heart = alignment. I trust my intuition and follow it 100%, even though it often seems illogical to me. In turn, I attract soul clients who are ready for me, and I am ready for them with much more ease than ever before. I act daily with no self-sabotage b****** letting go of all that does not serve me in the now! I trust that all always come good for me, and train myself to NEVER (EVER) doubt it!

I've learned to live my life more in alignment with who I really am, and I do that by de-conditioning, choosing the right strategy and taking care (DAILY) on my aura! Knowing what serves me the best, experimenting with all I continuously learn in the Academy, observing, and finally, acting in harmony with my true self = my type (PROJECTOR here!) helps me to make my own LIFE, LOVE AND BUSINESS JOURNEY more peaceful and joyful, especially when there are some challenges.

I get many personal insights from group coaching and energy calls! The conversations/ tools/knowledge/own experiences we all share and exchange trigger some issues within me that need my attention, so it gives me further direction about areas that need to be healed, develop, or just release...

Elisa's caching is all about empowerment, not overpowerment!"
Agnieszka Tasiulis Dronkers - Mindset Coach
All payments are final and non-refundable.

Elisa Canali - All rights reserved